Gratitude Practices For Teachers:
A Guide to Navigating Everyday Challenges in Education
Kerry Howells and Jo Lucas
In this empowering book, teachers are guided through a series of accessible gratitude practices that they can enact immediately. The effectiveness of these practices is explored through the stories of teachers from around the world and embedded in the complex realities and competing demands of their job.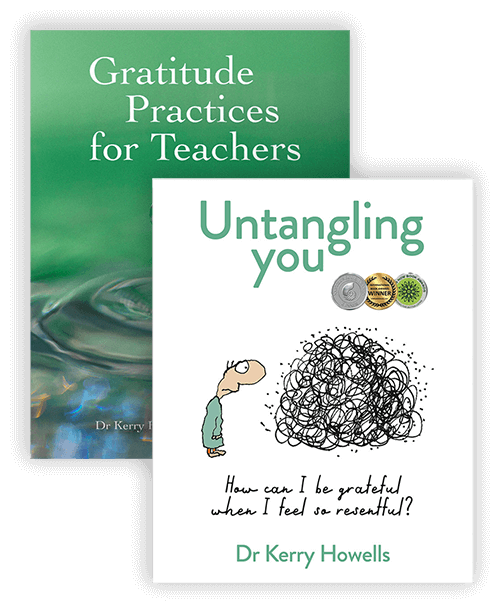 Buy Gratitude Practice for Teachers & Untangling you: How can I be grateful when I feel so resentful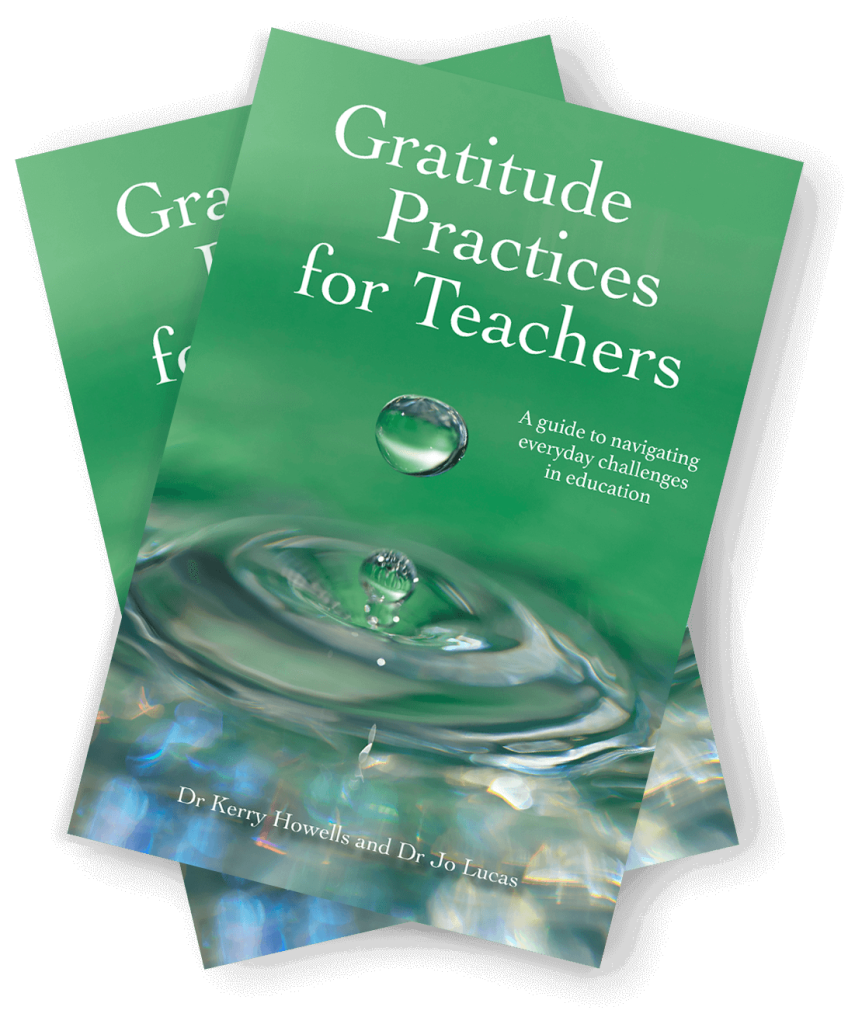 "An essential read for anyone working in an educational setting."
Primary School Teacher, Canberra, Australia
How can gratitude help teachers navigate some of the most significant problems plaguing education today?
In this empowering book, teachers are guided through a series of accessible gratitude practices that they can enact immediately. The effectiveness of these practices is explored through the stories of teachers from around the world and embedded in the complex realities and competing demands of their job. Even if you feel overwhelmed by your never-ending to-do list or disillusioned by an education system that seems to be broken, you will find these gratitude practices helpful.
You will also discover more about deep gratitude and its fortifying power when practised during adversity. The book does not shy away from the challenges of schools and classrooms, nor does it seek to put a positive veneer over any difficulties you may encounter. Instead, it addresses the ways in which deep gratitude can support you amidst the problems and growing resentment faced daily by teachers.
Gratitude Practices for Teachers deals directly with issues such as feeling time poor and exhausted, disheartened by environmental waste and a seemingly broken education system, or belittled by angry students, disgruntled parents, and toxic staff relationships. 
This book is for teachers at all stages and levels of education. Whatever your challenge is right now, discover how you can grow your resilience, nurture robust and respectful relationships and replenish your joy and passion for education by practising deep gratitude. 
Network Leader for School Principals, Tasmanian Department for Education, Children and Young People, Australia.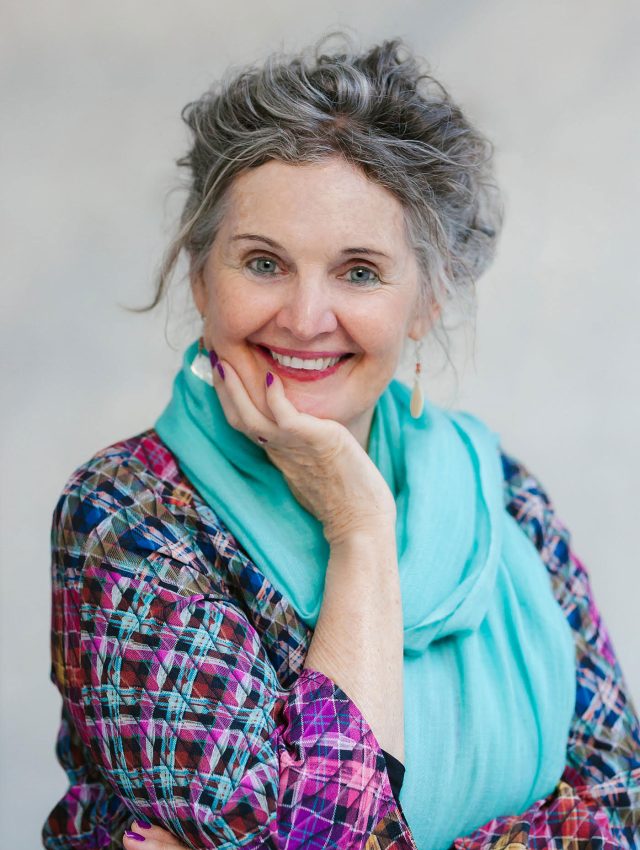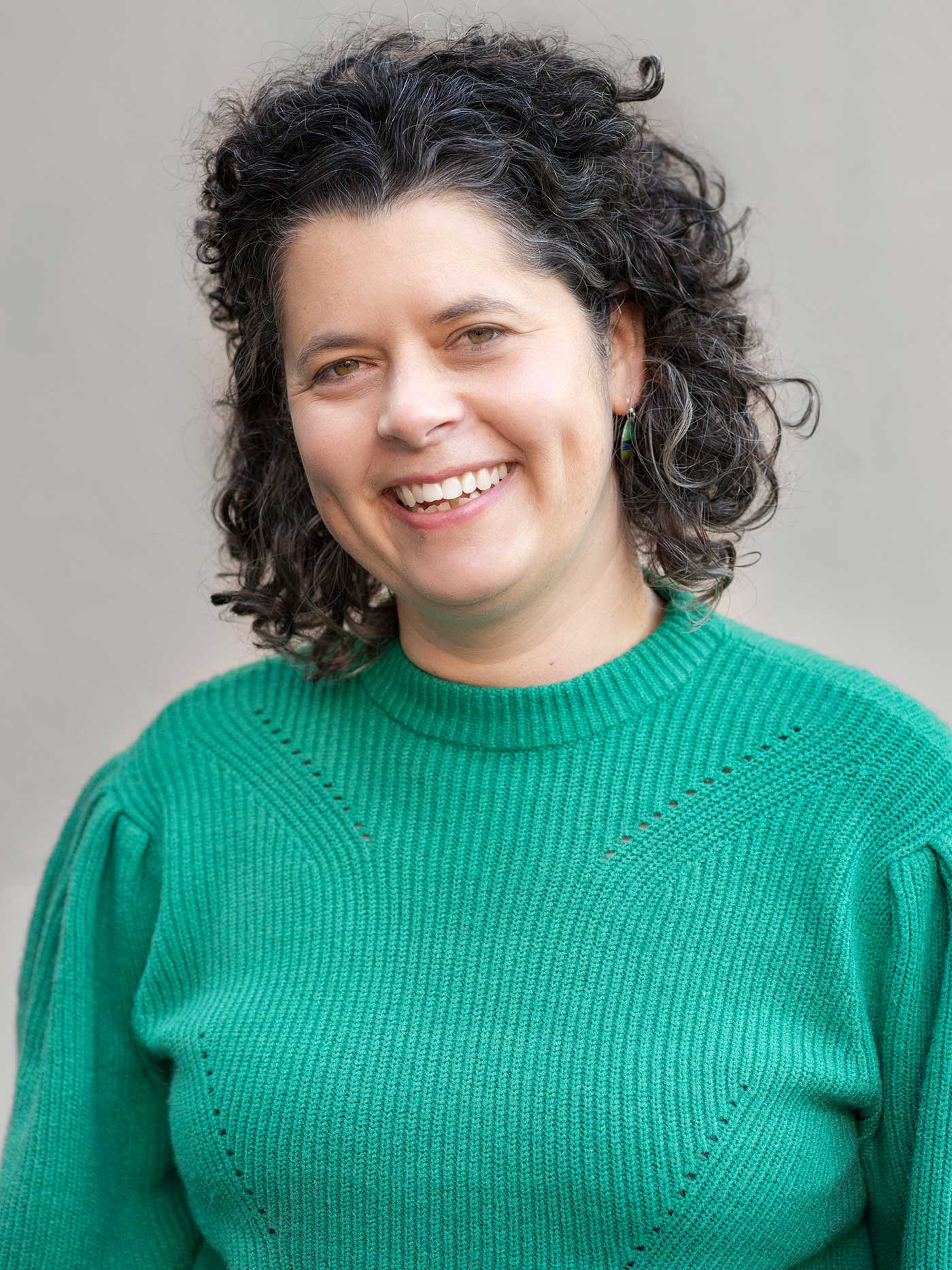 Why we wrote Gratitude Practices For Teachers
Since Kerry published Gratitude in Education: A Radical View over 10 years ago, research on gratitude has evolved and readers now have access to many more gratitude strategies. However, there is still a significant gap when it comes to practical strategies for educators juggling the complex and competing challenges of their daily work. In fact, the more we understand the importance of gratitude in the teaching and learning process, the more we might feel despondent when we can't access gratitude in our role as educators because it feels like yet another expectation; an additional demand to put on our ever-increasing to-do-list.
Kerry and Jo wrote Gratitude Practices for Teachers to address this gap and the difficulties that might arise for busy teachers, educators and school leaders in their attempts to access gratitude. This book provides a series of easily accessible, relevant and sustainable gratitude practices. It offers a practical resource supporting educators around the world, at all levels of education, so that gratitude can become a living practice that can nourish, replenish, and inspire even when we are navigating the everyday challenges of our work.
"This is the first book that I have read that is brave enough to name some of the problems about working in education and that gives practical solutions that actually help. These solutions aren't system or school changes but changes that you can make from within, practices that are achievable for everybody. The 'put into practice' section at the end of each chapter is a great way to keep you on track and something you can come back to over and over again to deepen your understanding of the practice. Written with a deep understanding of the profession, a must read for all working in education."
Deputy Head (Quality of Education), St Ives School, Cornwall, England
"As educators we face a raft of challenges. This guide to the practical application of deep gratitude doesn't promise to solve the systemic problems that teachers are increasingly facing throughout the world, but it does provide a glimmer of light, focusing on what we can influence immediately: ourselves and our perspectives. It explores the relational aspect of wellbeing and how deep gratitude can support our relationships, and subsequently ourselves and how we manage in the world around us. Having experienced and seen others experience some of the examples in this book, I wonder how much more comfortably I might have navigated those difficulties had I read this book earlier. An essential read for anyone working in an educational setting."
Primary School Teacher, Canberra, Australia
"Thoughtful, insightful and practical, Gratitude Practices for Teachers, is a must-read book for teacher educators, teacher students and all teachers working in schools. This is a book for any educator striving for understanding gratitude in everyday life challenges; it all starts with your inner attitude. By cultivating teachers' understanding of gratitude, particularly since they are dealing with many different stakeholders and relationships in their work, this book provides both a theoretical basis and practical help, which will enhance teacher wellbeing. Understanding the power of gratitude, and especially self-gratitude, can lead to self-defining actions and life choices. I will use the knowledge of this book with teacher students and teacher supervisors in schools in our collegial reflections on professional teacher identity development. I feel fortunate to have had an opportunity to read Gratitude Practices for Teachers."
PhD, Teacher education programme, Faculty of Educational Sciences University of Helsinki, Finland
Workshops on Gratitude Practices for Teachers
Want to experience the ideas of this book coming to life in your school or workplace?
Discover how gratitude is a powerful connecting force that is central to flourishing relationships, both with students and staff;
Access gratitude practices which they can implement immediately, authentically and with confidence;
Gain greater awareness of factors that diminish gratitude and gain strategies to overcome these;
Learn how to reflect, teach and lead with gratitude;
Feel that their everyday challenges have been acknowledged, understood, and addressed, whether it be feeling time-poor, exhausted or let down by the system, as well as dealing with angry students or toxic staff relationships.
Explore strategies for moving from resentment towards gratitude.
What school leaders have said about working recently with Kerry:
"Kerry presented to our staff team at our annual Wellbeing Conference. Her keynote presentation on the power of gratitude was insightful and relevant for us as educators in both our personal and professional lives. Staff returned from the conference excited about putting the principles of gratitude into practice. I would highly recommend working with Kerry."
Principal, Lisieux Catholic Primary School, Torquay, Victoria
"As a Principal I am always looking for ways to support staff and students to be the best they can be. The importance of gratitude in wellbeing has long been talked about, but having read Kerry's books I wanted to enable staff to learn about gratitude, and its inverse relationship to resentment, by working with her. In the workshop with Kerry, staff were able to develop an understanding of the impact gratitude can have in their lives and in the lives of their students. We can really only begin to authentically guide our students when we truly understand ourselves – and our gratitude workshop gave permission and space for staff to learn about themselves and to understand how to move forward and start to role model essential behaviours. The positive feedback from the staff who attended was so strong that further workshops have been arranged so that all staff (teaching and non-teaching) can have the same incredible opportunity."
Principal, Firbank Grammar, Victoria
"Dr Kerry provided our entire staff with a unique opportunity to reflect upon the benefits of 'Gratitude' in both our personal and professional lives. Feedback from teachers and leaders was overwhelmingly positive. Kerry was able to tailor professional learning sessions that met our needs and included us in the planning and reflection phases of the professional learning."
Principal, Hellyer College, Tasmania
Want to go deeper with this book by joining a book club with Kerry?
Book club is an opportunity to read and reflect both individually and as a group. It's for anyone who wants to dive deeply into the meaning of gratitude and its relevance for their personal and professional life. This includes leaders, educators, health workers and other professionals, parents, researchers, academics and gratitude enthusiasts.
Why participate in book club?
To grow your capacity for:
Enhanced ability to lead/educate/parent/learn with gratitude
Deeper connection with others who are searching for new ways of being and doing
Greater self-awareness and skill around the way you express and receive gratitude and the potential of this to create flourishing relationships
Deeper understanding of the many dimensions of gratitude and how they grow resilience and wellbeing
Implementing gratitude practices that are accessible, authentic and meaningful
Addressing resentment in ways that enable gratitude to be more easily and sincerely expressed
Character growth through practising gratitude when going through adversity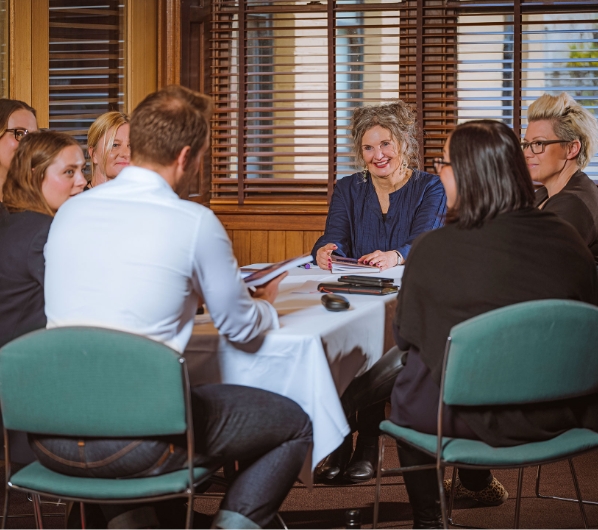 "…The book club meetings have been something I have looked forward to immensely between each one. It was wonderful to be able to share thoughts, experiences and stories with colleagues in such a nurturing way."
High School teacher, Hobart
"Very few books are written directly to assist teachers to better manage teaching through the fundamental human enabling action of gratitude, nor are they written by people who not only understand gratitude but live it and teach it in their professional lives."
OAM, Co-Founder of Positive Education and creator of Relationship based Education, Australia